Breast Augmentation Revision, Tampa Bay, Florida*
Procedure Details
This Tampa, Florida woman had saline breast implants placed by another surgeon over 25 years ago. She had developed firmness and fluid accumulation in her left breast over a several year period. She also had a spontaneous deflation of her right breast implant a few years ago. She came to us seeking correction and a breast implant exchange. She chose to undergo breast implant exchange from saline to silicone and breast lift with Dr. O'Brien. Dr. O'Brien performed a periareolar breast lift to this patient's right breast and a modified traditional wise pattern lift to the patient's left breast. She then underwent total capsulectomy and her textured saline implants were replaced with Sientra Smooth Round Silicone implants. A 285 cc Moderate Plus Profile Implant was placed on the left side and a 305 cc Moderate Plus Profile Implant was placed on the right side.
More
Front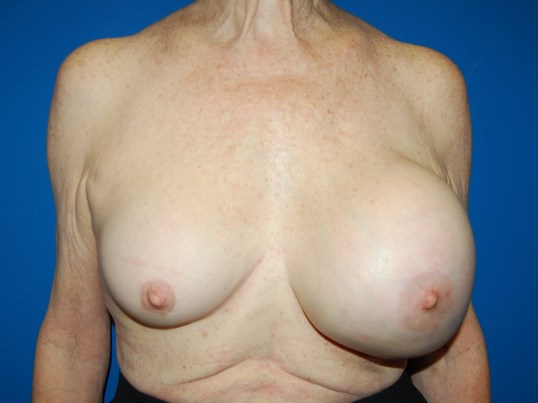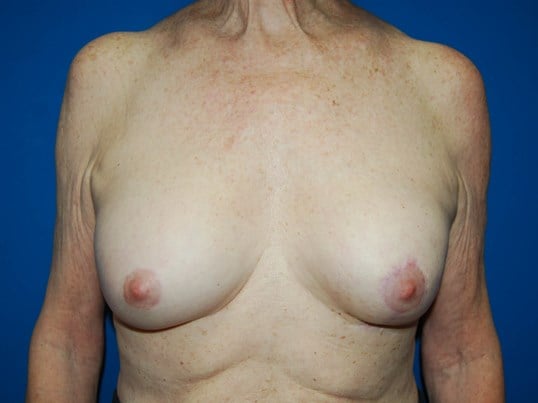 Right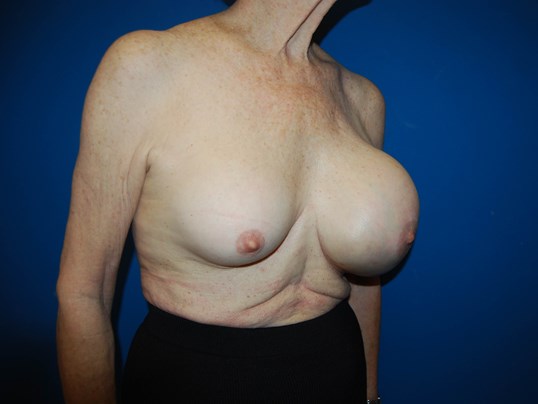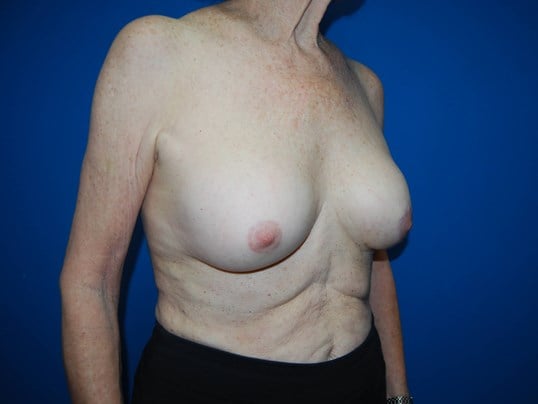 Left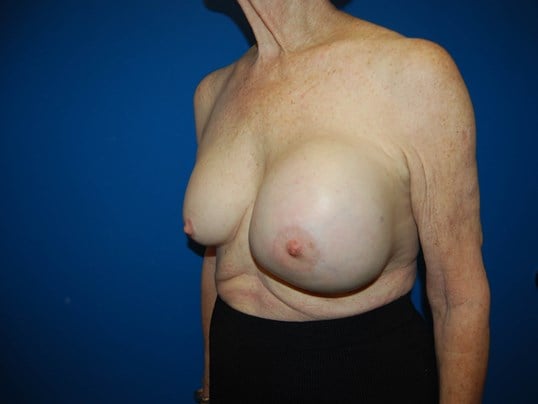 Implant Exchange St. Pete
This patient is thrilled with the results of her breast revision and breast lift surgery.
Location