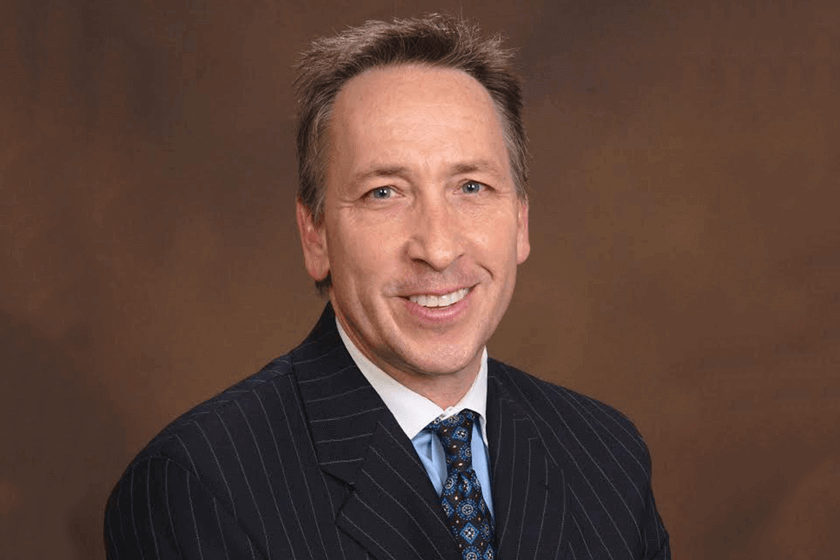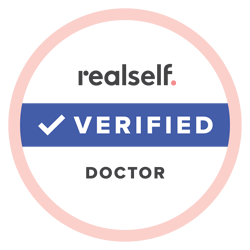 Dr. John J. O'Brien, Jr. is a board-certified plastic surgeon in St. Petersburg, FL who specializes in surgical and nonsurgical procedures for the face, breasts, and body. He began his surgical career more than 27 years ago and since then has earned a prestigious reputation for his incredible work. He was awarded "American's Top Surgeons" by the Consumers' Research Council of America and named one of "America's Top Doctors" by Castle Connelly. He is also the proud owner and director of his private plastic surgery practice in St. Petersburg, FL, which serves patients all across the west Florida area.
As a seasoned plastic surgeon, Dr. O'Brien has performed thousands of procedures and is widely recognized for his extraordinary eye and expertise. He also emphasizes a one-on-one personal approach with each of his patients to provide them with the best care possible. A few of his top procedures include breast augmentation, mommy makeovers, facelifts, and liposuction. Dr. O'Brien also offers nonsurgical treatments such as BOTOX, Juvéderm, CoolSculpting, and PRP therapy.
Dr. O'Brien earned his undergraduate degree from Syracuse University with honors and furthered his education at the State University of New York at Buffalo. After earning his medical degree, he completed a five-year general surgery residency at the State University of New York. During his chief residency, he was awarded the prestigious "Resident Teacher of the Year" award. From there, he completed his plastic surgery training and fellowship at St. Joseph Hospital and the Texas Medical Center in Houston, TX. He began his private practice in 1994 in St. Petersburg, Florida.
Dr. O'Brien is a member of the following professional organizations:
American Society of Plastic Surgeons
American Society for Aesthetic Plastic Surgery
Florida Society of Plastic Surgeons
Tampa Bay Society of Plastic and Reconstructive Surgeons
Publications and Leadership
Dr. O'Brien lectures at both state and national meetings regarding plastic surgery and writes articles for various medical publications. He is highly regarded for his leadership skills as the past president of both the Tampa Bay Society of Plastic Surgeons and the Florida Society of Plastic Surgeons.
Reviews
"The office staff was very kind, informative and thorough. They let me know of upcoming specials when I called to schedule my appointment, so I could get the best possible price for botox and filler. Once at the office, the receptionist were kind, thorough and efficient. His nurse was very empathic, careful, compassionate and ensured my comfort. The doctor was friendly, thorough, kind, and down to earth. He explained his procedure efficiently, while answering all questions. Their goal was to ensure my comfort and satisfaction throughout the entire appointment and procedure. While receiving the injections, he was quick, efficient and confident. They made sure I was comfortable and gave me time to catch my breath when needed. Awesome experience with results that surpassed any other doctor I have seen for botox and filler."
G.P.
Yelp
"Five Stars - First class surgeon and staff. Could not have scripted a better experience."
Anonymous
Vitals
"FANTASTIC RESULTS from a VERY SKILLED DOCTOR - In this fast paced and extremely competitive environment, it is critical to reward and recognize genuine Doctors that seem to go well beyond that of their normal responsibilities, their superior and extraordinary talent.... and those that exhibit a natural warm and a genuine caring attitude towards their patients. I have found all of these characteristics in Dr John O'Brien who I have had the opportunity and pleasure to be one of his patients. The determination and the dedication that I saw from Dr O'Brien and his staff has been very impressive. They are all truly a pleasure to deal with and all have a Professional and Compassionate Caring for their patients.Dr O'Brien has the organization and professional skills. He has the knowledge, along with a very confident approach that nothing is impossible and he can find realistic solutions to meet a person's desires and goals.Dr O'Brien is naturally intuitive to the needs of his clients and takes the lengthy time to explain everything about the process. He and his wonderful staff gave me the guidance that I needed and it helped to make me feel comfortable about my decision to do the procedures that I wanted.Dr O'Brien and his nurses seems to truly care about their patients and are very driven to achieve the best results for everyone that is fortunate to have Dr O'Brien as their Doctor. The day to day burdens that we as the general public face become excessively time consuming and we rarely have the time to realize when we are fortunate enough to deal with Professionals and Specialists like Dr O'Brien who also has such great employees in his organization that truly stand out in their Specialized field of such expertise.Dr O'Brien's sincerity, integrity, honesty and skill level is beyond question.His determination to excel at what he does is incredibly admirable and the outcome is impressive results that are unmeasurable.Dr O'Brien and his entire staff are without a doubt a genuine pleasure and a delight to deal with and I am ecstatic that I was fortunate to be one of his patients....with FANTASTIC results!!!"
Anonymous
Vitals
"Hot Mama turning 50 needed Mommy Makover - Dr. O'Brien and his staff were so patient with me during my decision making. I met several times to ensure I was ready and selected the best procedure. The procedure was done in his state-of-the art facility and EVERYONE on his staff was truly caring, professional and had amazing follow up. Dr. O'Brien's technique is by far some of the best work I have seen."
Anonymous
Vitals
"A Happy Patient - I just want to say, that Dr John O'Brien, is a great Dr. I am so happy I had him as my surgeon. He listens and he is a great Dr."
Anonymous
Vitals
Related Posts