HALO® Laser Treatment Tampa: Not Your Mom's Anti-Aging Treatment!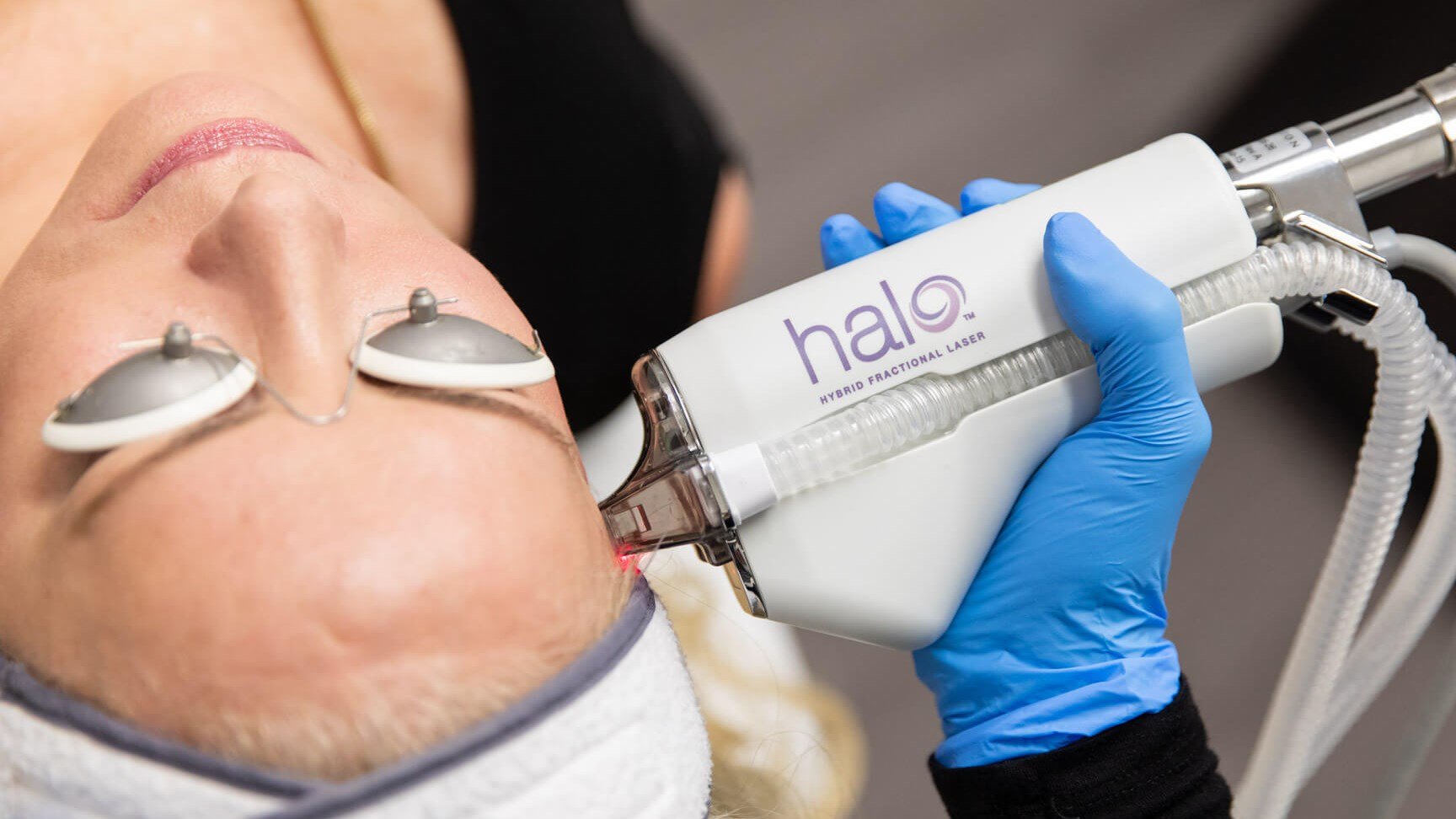 Moisturizers, retinoids, chemical peels, facials, Botox, and fillers - they have all treated you well, until now. They just don't seem to be doing quite enough to rejuvenate your skin like they once used to. No matter how diligent you are with your skincare treatment and injections, you can't help but look in the mirror and think, "There's got to be something more I can do to get my 'glow' back!".  Well, you're right! The Halo, which is the world's first hybrid fractional laser, can restore your glow and reverse your sun-damaged skin to leave you with more youthful, smoother, and tighter looking skin.
What does the HALO aser do?
It provides the significant results of an ablative laser with minimal downtime of a non-ablative laser. The dual function allows you to finally have your cake and eat it too!
It treats superficial skin problems and deeper concerns at the same time. In other words, it treats the damage you can see and the damage you cannot see.
Am I a good candidate for the Halo laser?
If you have any of the following concerns: fine lines, wrinkles, uneven skin tone, acne scarring, age spots or sun spots, pigmented lesions, enlarged pores, or various other forms of sun damage, you would be considered an excellent candidate.
Halo laser treatment is appropriate for all skin types and tones.
What can I expect before the Halo laser treatment?
Your provider will consult with you to find out your goals and make appropriate suggestions on treatment intensity. He/ she may ask you to pre-treat with a lightening cream to enhance your results.
On the day of your treatment, you will have a topical numbing cream applied for 30-40 minutes before the procedure to make it as comfortable as possible. 
What can I expect during the laser treatment?
Before starting the treatment, your face will be cleansed and protective eyewear will be placed over your eyes. Next, the laser handpiece will gently glide over your skin to measure the surface area to be treated. The laser treatment will then start and may last between 20-60 minutes depending on the areas being targeted and the intensity being used. You will also hear a buzzing sound from the laser as it treats your skin. As it's working to deliver energy deep into your skin, it will simultaneously send heat along with it. This will leave you with a warm sensation over the treated area. To combat the heat, there is a cooling attachment that is connected to the laser handpiece. This will blow cold air onto your skin to help make the process more comfortable for you. 
What can I expect after the treatment and what is recovery like?
After the treatment, the warm sensation on your face may last for a few hours. We encourage you to use a fan or ice packs until the heat dissipates.
Your provider will give you a detailed instruction sheet on how to take care of your skin post-laser treatment. 
You may experience skin sensitivity, mild overall swelling, pink or reddish-colored skin, mild peeling, and/or darkening followed by sloughing of any areas with significant sun damage. All these side effects will subside in five days on average.
When will I see my results and how long will they last?
You will start to see results between days 2-5, but your skin will continue to heal and improve over the following weeks. 
Results continue for months after the treatment, as your collagen stimulation continues. 
Halo can last for many years when good skin health is maintained. A proper skin care regimen is essential to prolong the results of the treatment. 
Recommend 1-2 treatments for optimal results.
In summary, you cannot stop the hands of time, but you can stop the sun damage to your skin with the Halo laser treatment. Call our office to find out if you are a candidate for this amazing laser, and to get your customized treatment plan. We promise you will have "glowing" results!