HydraFacial® + SkinPen® Microneedling: A Match Made in Skincare Heaven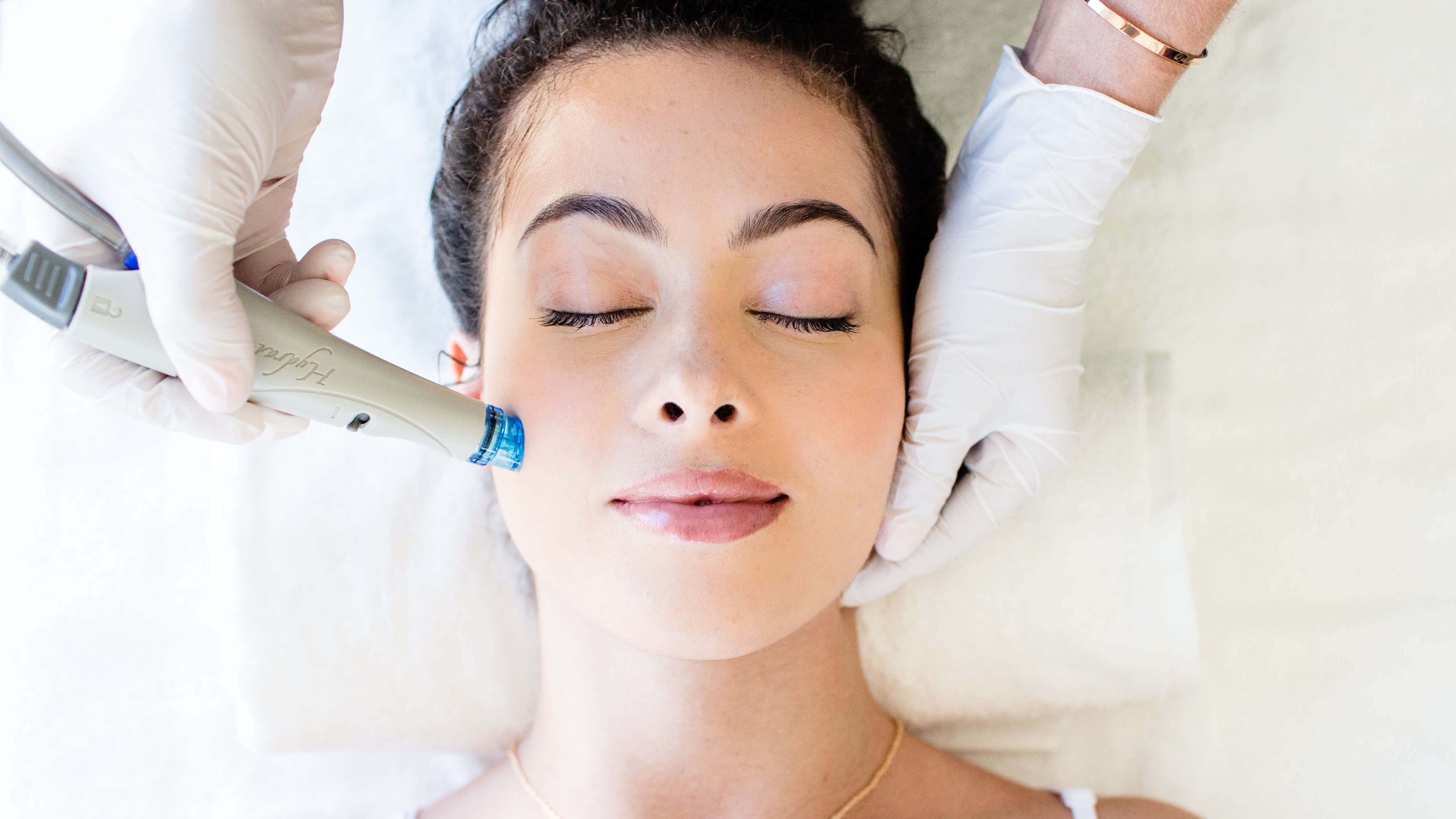 If you haven't heard of the HydraFacial® or the SkinPen®, where have you been? These two treatments have been nationally recognized. With so many options, you may feel as though it's difficult to decide which treatment to schedule. Fortunately, you don't have to choose! You can do both of these treatments simultaneously or even in the same day. Many aestheticians are seeing significant improvements in their patient's skin when they combine both treatments. The HydraFacial® treats the skin from the outside in and SkinPen® Microneedling treats from the inside out.
Treating the Skin with the HydraFacial to Get that Glow!
HydraFacials provide a deep cleansing, light peel, extractions and moisture infusion with antioxidants and peptides that can be customized to treat sun damage, acne, dry skin, fine lines, skin texture, congested and oily skin and enlarged pores. The treatment starts with a deep cleansing using a patented vortex fusion tip. It simultaneously exfoliates while using light suction to suck out dirt and debris. Then your skin will get an application of a light chemical peel followed by suction assisted extractions of blackheads and any skin congestion. Lastly, your skin is treated with hyaluronic acid, antioxidants and peptides which will leave your skin looking hydrated and glowing. You can also customize the HydraFacial according to what your skin needs. You can add boosters for wrinkles and lines, boosting collagen, brightening, redness and more. There is also an Eye and Lip treatment for plumping and hydration.  
Treat the Skin from the Outside In with SkinPen®
The Skin Pen is the only FDA approved, medical grade tool that is only available to licensed skin care professionals under medical supervision. The Pen's needle tip is comprised of surgical grade stainless steel needles. The needle cartridge is single use sterile and disposable for added safety. The needle tip has adjustable depths so that each treatment is customizable to what the patient needs. The Skin Pen works by creating microscopic channels in the skin as the pen safely glides over your skin. When the skin is injured, it will heal itself by creating new collagen and elastin. The Skin Pen is very versatile due to its non-thermal, non-ablative, and fractionated approach. It is one of the few treatments that is safe for darker skin types. The benefits to receiving a microneedling treatment are smoothing acne scarring, tightening skin, improving texture and tone of skin, reduce appearance of large pores, reduce appearance of surgical scars, reduce fine lines and wrinkles and, of course, stimulating more collagen. A series of 3 or more are usually recommended to start.

Are you ready to experience the amazing benefits of these two treatments? Call our office now to schedule your complimentary consultation with our Aesthetician.